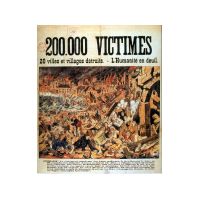 Les échos médiatiques internationaux en 1908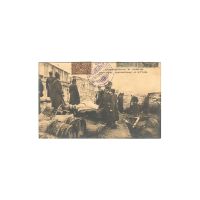 Les cartes postales de l'évènement...
"The most appalling disaster in the history of Christian civilization occurred on the 28th of December, 1908, when an earthquake destroyed the three cities of Messina, Reggio, and Palmi at 5:20 o'clock in the morning. In thirty-two seconds of time, it is estimated that 150,000 people perished.
The first symptom was rumbling noise, like a peal of thunder, followed in a few seconds by a rough jolting movement. The shock increased in strenght so tha few were able to quit their dwellings before the heavy stone floors and staircases, parting from their lofty walls, crashed down, generally followed by the walls themselves. Not a house in Messina was left uninjured. The streets were filled with debris from which great cloud of dust arose.
A few seconds later a thirty-foot wall of water (tidal wave) rushed in from the harbor and flooded the lower parts of the towns. When the wave receded, it washed the ruined lighthouses, the fragments of building, and dead bodies into the sea. A little later, fire broke out among the ruins. details of the earthquake carry a burden horror, and in the days following, plague and starvation prevailed among survivors.
War vessels in the neighborhood sent relief parties ashore, and a world-wide appeal was issued for contributions. Relief came from all countries; naval vessels, soldiers, physicians, quicklime, and food supplies were rushed to the stricken cities."